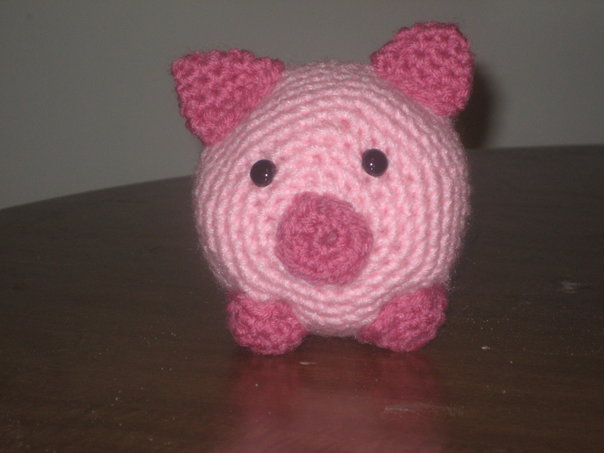 I got a phone call from my mother asking me if, since I knit her a
mouse
, could I find a pattern for a pig. And then make ten to twelve of them. This explains so much about me.
My mom's on the community theater board and each spring they have a fundraiser dinner and they use the upcoming summer musical as the theme. This year, they're doing
Li'l Abner
so they wanted pigs for decoration/door prizes.
Fortunately, the popularity of amigurumi and the awesomeness that is Ravelry made it very easy to find a pattern and I've already got one done. Still, I think this proves I love my mother very much.